When Quality Counts
DISCOVER, RESULTS, SATISFACTION
Beautiful Interior Design for Any Room on Any Budget
There's a common misconception in the interior design and interior decorator business that redesigning has to be expensive or that hiring a designer is out of budget for most homeowners. While some remodels and redesigns can be expensive, there is an awful lot that can be done to recreate a space on a small budget. At Interior 2000, we want to bring great interior design to every homeowner and every budget. Our interior designers know that every job has a budget. That's our job to make your dreams come true within that budget and to be upfront and honest about what your budget is capable of undertaking. Part of the fun for our team is designing within a certain amount. So, what's your budget? What are your dreams and how can we make them happen on your budget?
Interior 2000 – Creating Beautiful Homes for Over 20 Years
In 1999, we had a dream to start a small interior design and home remodeling company. We wanted to bring beautiful decor and timeless trends to homeowners at fair prices. We have had the most amazing time growing our business to serve all of the Richmond area for over 20 years! Our customers and their referrals have allowed us to grow into one of the premier Interior Decorator and Design businesses in the area. We truly love what we get to do every single day and we love the families that we get to help along the way. Our customers have let us into their homes, and they have become the backbone of our business! To our loyal customers, thank you for making our dreams come true! If you're searching for the right interior designer, interior decorators or remodeling company to make your home dreams, come true, we hope you'll give us a call.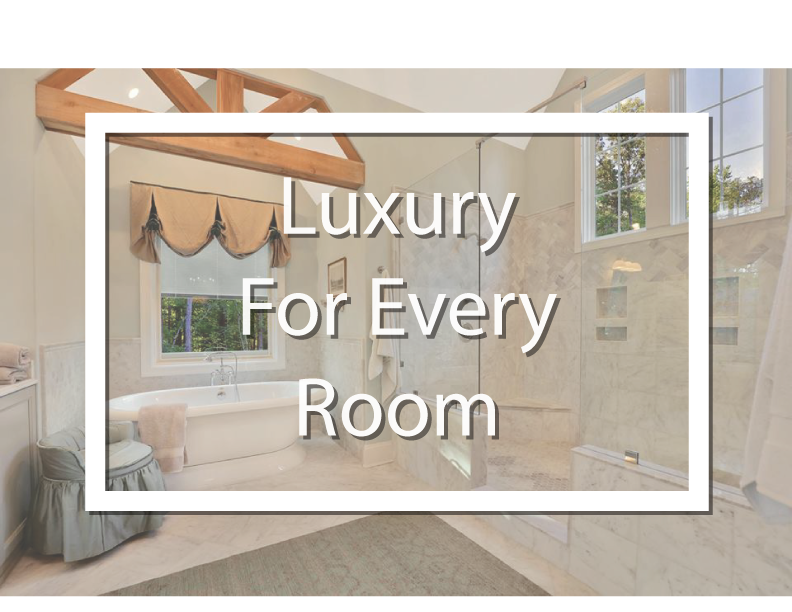 My wife and I would like to express our thanks for the work James did on our new house.
It is beyond compare. James showed the utmost care and professionalism when did the
closets, door hardware, fireplace and surround mirrors. As this is our last house, we want
it to be a showplace. His work has certainly made that a reality. We could not have asked for a better job!
– Jack W
For The Best Materials Get In Touch Today!
Richmond Kitchen Remodeling
At Interior 2000, kitchens are always fun and always a challenge! Whether you're dreaming of opening up a space, changing out appliances, changing the workflow or just changing some colors, we can make it happen. Our team has the opportunity to travel to Expos across the country specifically to stay up to date on design elements, options and trends. Appliances, faucets, cabinets, space planning and even plumbing are constantly being upgraded and redesigned to make our lives in the kitchen more functional. With more of our homeowners working from home, kitchen needs have changed. It's always been the heart of the home, but now, homeowners are having more fun to ensure their kitchens are truly colorful, inviting spaces that call everyone together. What are your kitchen dreams? What are your kitchen needs? These two questions can define a space and we find they're usually in complete competition with each other! That's where we get to have some fun! We get to make the two meet in the middle. So, what can we do to make your kitchen work for your home?
Richmond Bathroom Remodeling
If there is a room in a home that most people hate, it's their bathroom. Usually, the hatred is caused from builder grade tiles, finishes and floorplans. Bathrooms don't have to be this difficult! Again, budget is everything. We can help you redesign an entire space and start from scratch or…. we can use the elements you have in place and help redesign the look and feel of your space on a budget. Our Interior Designers work within your budget. Some of our favorite bathroom remodel elements include:
Heated Floors
Drawer Outlets – don't you hate cords on your counters – we've fixed that!
Edgeless Shower Spaces
Cutting Edge Shower Heads & Sprayers
Shower Controls at Entry Point – say goodbye to getting wet to just start your shower water!
Storage – Intelligent, Usefully Appointed Storage
Richmond Fireplace Redesign
When we talk about small changes with big results, the fireplace is one of the first places you can start with minimal change and HUGE impact. We offer complete fireplace redesign and change out of all elements. We also can rework your mantle and design elements without ever touching the actual fireplace for big results. The fireplace is a visual landing spot for any home. It draws the eye. From the good, the bad and the ugly of design, no matter where your fireplace lands here, your visitors' eyes will notice your fireplace. We can help you take the ugly and turn it into a showstopper! Sometimes, it's as easy as creating a different mantle or natural elements around your fireplace. We also specialize with indoor/outdoor fireplaces that have become more popular with four season rooms. We can also help with outdoor fireplaces!
Turn Ordinary Rooms into Extraordinary Design
At Interior 2000, our attention to detail, use of local specialties and elements overseen by our team of highly trained Interior Designers are what set us apart from others. There's no reason you should have to settle for cookie-cutter remodeling solutions. We create quality, custom interior design projects to suit your home and your unique style. We work with local craftsmen to create custom cabinetry and furniture to fit your space. We have a General Contractor that oversees our large projects so that we can complete your project up to code and with complete confidence. No matter the scale of your interior design project, our interior design team will take the time to get to know your home and your needs before the design process ever begins. Once our team starts your project, you are in full communication with our designers or general contractor to ensure your project is completed on time and on budget.
When Quality Counts, Invest in Your Home
Whether you just bought a new home that you're ready to make your own, or you're a long-time homeowner who has been putting off renovations, now is the perfect time to call our interior design team at Interior 2000. Remodeling your home or outdoor living space in Richmond will not only add luxury to your daily routine, it will also be an investment in your home that will help sell your home in the future!
Why Hire a Professional Design Team?
With over 20 years of experience in the Richmond area, we've learned the right and wrong way to go about desgins and remodels. Our interior design team has the technical knowledge and training as well as years of connections and networks with suppliers, manufacturers and good craftsmen and laborers that will actually get the job done for you on time and on budget. Let our team vet and manage a general contractor for you from our trusted GC list. We know the people in our community who can do the job correctly and with quality work. Let our team take on the hard part of design. We can make your space beautiful while managing the mess of what most homeowners don't want to take on. We're here for our customers and to make this process quick, painless and absolutely stunning when we're finished. A good interior designer does a lot more than just design. We make the remodeling process and home improvement projects easier!
Contact Our Team
Our interior decorators and professional designers will work with you to create a custom remodeling plan that fits your family and your budget! When you choose Interior 2000, you have a reliable partner who will oversee your project from start to finish with expertise, professionalism, and an eye for the details. If you're looking for inspiration, take a look at our online portfolio or visit our showroom in Powhatan.
From kitchen remodeling to bathroom remodeling projects, we offer competitive pricing and pass along our savings to our clients! We're also fully licensed and insured and accept all major credit cards.